These little beauties are easy to make and yummy to eat! I posted them on my Facebook Blog page the other day as a picture, but decided I might as well bring them to my site as well.
Here's what I posted!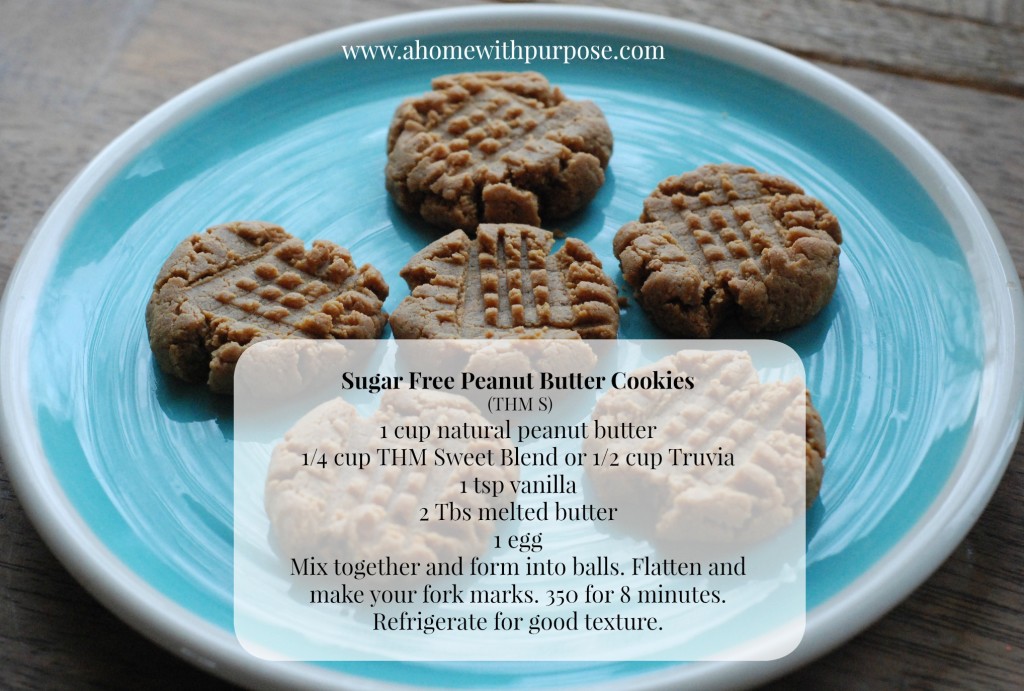 I thought I'd make a handy little printable for you if you like to keep your recipes in a binder.

Peanut Butter Cookies (S)
Prep time:
Cook time:
Total time:
Sugar Free Peanut Butter Cookies~ Low carb, THM-S.
Ingredients
1 cup natural peanut butter
¼ cup THM Sweet Blend or ½ cup Truvia
1 tsp vanilla
2 Tbs melted butter
1 egg
Instructions
Combine mixture together and form into balls.
Press and make your fork marks.
Bake at 350 for 8 minutes.
Refrigerate for best texture.
I hope you enjoy!  Please do chill them.  When they are hot out of the oven they crumble.  They are even good frozen.  Add a few Lily's chocolate chips if you want a real treat!
Pin: Peanut Butter Cookies (S)