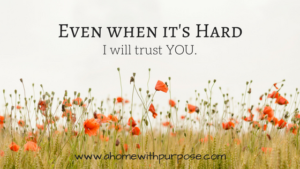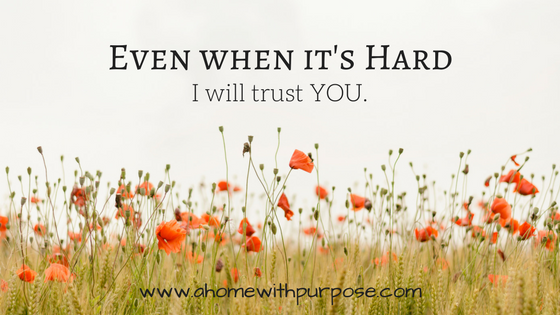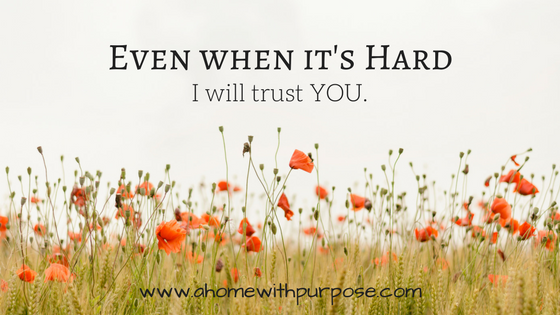 I have a lot on my heart, so I figured I'd type it all out here and post it.  I haven't been on an actual computer much these days, just my phone.  I'm a bit rusty, so forgive my flaws in the post. So many of you have been extremely gracious in your encouragement and prayers for me.  You've cheered me on and held me up in the past few years.  I'm so undeserving. God has placed you in my life for a reason and vice versa.
So…what's the scoop?  It's hard to even type out!  I have many health things I knew were going on…hypothyroidism, PCOS, anemia (low iron), adrenal fatigue, high blood pressure, Vitamin D deficiency, etc.  My MTHFR issues make it tough for my body to absorb nutrition or supplements correctly so that they do work for my body.  Fun fun.  The gene issues cause miscarriages, infertility and a variety of other things that aren't very fun to walk through either.
I've been trying to figure much of this out for years.  Many have followed my old posts here or on Facebook and are probably tired of hearing about it. I know I'm tired of it all.  Though I still don't have all the answers, I at least feel like I'm on a better track.  I had some blood work done this fall and it showed my anemia was SUPER low. After two iron infusions I'm at least thankful to have one good report of normal iron levels.  I wish I could feel the benefits of that, but at this point I can't tell a difference.  In my new panel I had run there are other concerns the doc is addressing.  The last 10 months has been a lot of sickness.  Fevers, nausea and exhaustion that have taken me down more days than I've been up.  My blood work shows a bacterial infection of some sort.  Though I hate taking antibiotics…I'm on a 10 day run of them.  I've tried many natural things first and none are kicking it. I'm on day 3 now and praying this will make me feel a whole lot better!
Now for the part I hated the most.  This past week my doctor told me I have Type 2 Diabetes.  I wasn't ready for that.  I cried…a lot.  I have tried so so so hard for over 5 years to watch everything that goes in my mouth, yet my insulin is rising.  I deeply care about my health and have done my best.  I guess my body is just not cooperinating at this moment.  I'm on some supplements for it, but we'll be monitoring it closely incase we need to use a prescription.  We love and use Samaritan's Ministries, not insurance,  so for the most part the $ would be self pay for a monthly script.  The cheapest the doc found for the medicine she wanted to try was $500 a month which isn't doable for us. Pray with me that the supplements and some changes in the way I eat will be enough.  I also did a sleep study and have sleep apnea.
Why?  Why did I do so well on THM and lose a lot and then gain it all back?  I don't know.  I adore THM so much and KNOW it works for so many of you.  After my highest weight ever this winter I buckled down and became more diligent and have lost 18 this year.  I can say some of that was due to extreme nausea and not being able to eat like I should some days.  I have stuck with it though and at least know I'm feeding my body well and good nutrition.  I'd never want the takeaway from my story to be that THM doesn't work.  I'm one of those weird, odd people that will have to tweak the plan and do things a bit differently.  What that looks like, we shall see. Thousands have lost so much weight and gained their health back.
I have one hunch.  Four or so years ago after I'd lost 60 pounds, I went through a very difficult time.  I had a relationship that suffered greatly and I was a real mess.  I was heartbroken and so hurt by what I went through.  I did my part to work things out, yet the other party really didn't deal with it all in a way that was healing or very helpful. My adrenals were totally shot at that point.  I was sad, depressed and hurt.  Adrenal issues are no joke.  I barely lost after that and was truly just exhausted. Four years later…that relationship is still not like it was most of my life and it's still extremely hard.  Just so no rumors fly, no it's not with my husband, my kids or my parents. 🙂   I also quite my job over two years or so ago with THM which was so hard.  I cried for days. I LOVED my work, but knew God wanted me to focus at home. Two weeks later we found out Titus had Lyme disease.  Again, the Lord knew what He was doing.  I needed to focus in on T's health and the many doctor's appointments that followed.  Again, more huge life situations that my body struggled to handle. Do I have Lyme?  Maybe.  One doctor feels Titus' Lyme is congenital. Adrenal issues can be serious!  You can read a great article on Gwen's Nest about Adrenal Fatigue.  That mixed with the sleep apnea can really wreak havoc on your cortisol levels to cause BIG issues.
I am working on healing- physically, emotionally, mentally.  I'm trying to kick this bacterial thing so I can tackle the other issues.  I need to be here for my family.  I'm trying to trust that God is in the middle of all of this and has a purpose for the pain.  Each thing that comes into our lives gives us a chance to trust God, lean into Him and to know that He is working.  I can see spiritual growth through these tough things and I know that is worth the pain and suffering.  His desire is for us to be more like Him.  He is using these things for my sanctification and my good, it's just hard to keep that at the front of your mind in the middle of it all.
Thanks for praying and being concerned.  I'm thankful.  I want to say as kindly as possible that I am NOT interested in Plexus or other supplements you may sell at this time.  I HAVE used many different things, including Plexus for months and months with little to no improvements.  I just can't afford to keep buying things extra besides the prescriptions and supplements my doctor has me on.  She is working with me and I want to follow her instructions closely so I can get better!  <— All spoken in love.  I'm sure you can acknowledge that not every product works for every person.  I'm glad if you find something that works for you.
That's my little update.  I'm still here.  I hope I can start blogging more frequently soon. I have a few recipes I need to share with you when I can.
Love Always, Jen