I asked my THM blogging friends to share with me their TOP 2 dessert recipes from their own websites.  These are recipes that are THM friendly, super yummy and guilt free!  I figure if we share our top two, you might be interested in knowing what they are?  Uh-huh.  I knew it!  I will say that a few over achievers had a really hard time making up their mind.  I won't name names.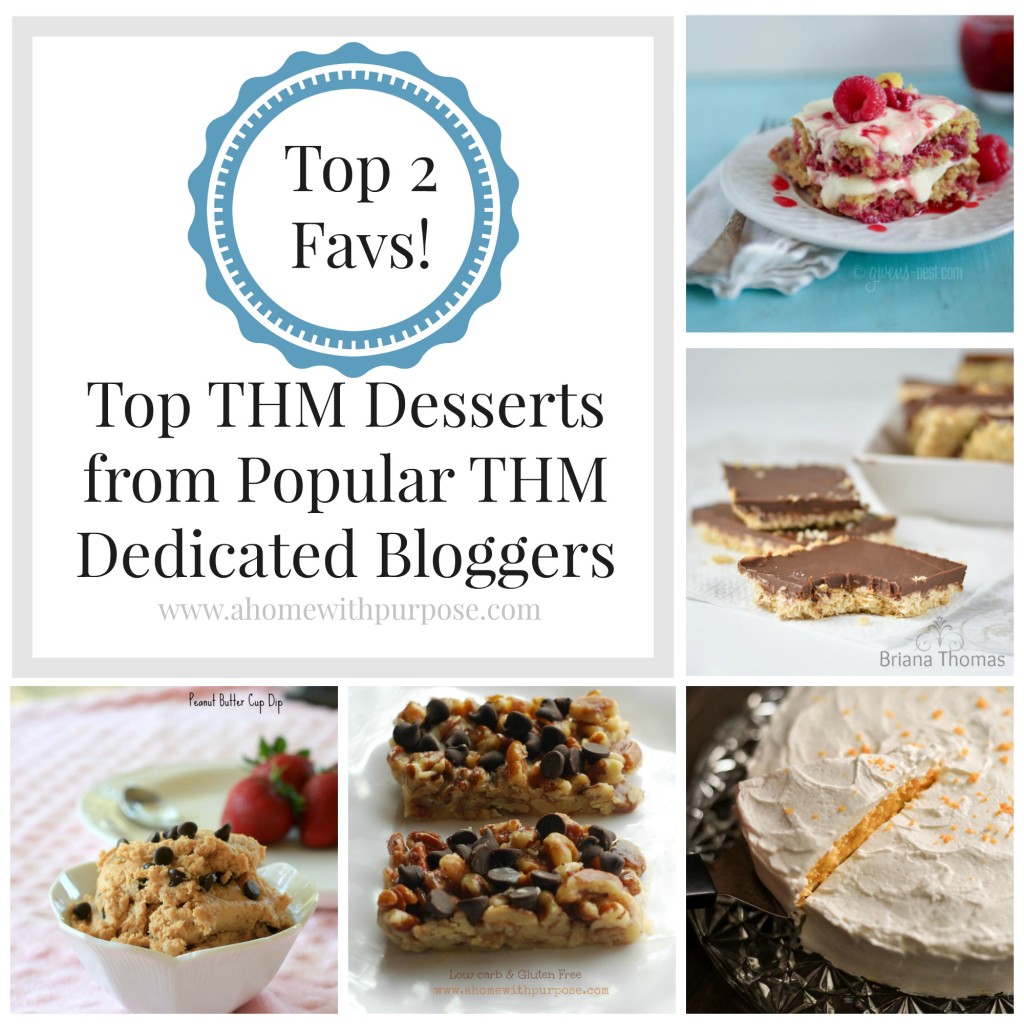 A Home With Purpose:
Mrs. Criddle's Kitchen:
Briana Thomas:
Gwen's Nest:
Mamashire:
Oil of Joy:
Oh Sweet Mercy:
All Day I Dream About Food:
Nana's Little Kitchen:
Sheri Graham:
Simply Healthy Home:
Wonderfully Made and Dearly Loved:
My Table of Three:
Joy Filled Eats:
Working At Homeschool:
RunAmok Mama:
Lots of Little Lambs:
Darcie's Dishes:
I may add a few more blogger's dessert choices as time goes on.  A few haven't gotten back with me about their desserts.  These are not necessarily the MOST popular on their sites, thought some are, but their favorite treat to eat!  I'm guessing if WE love them that much, you will too.