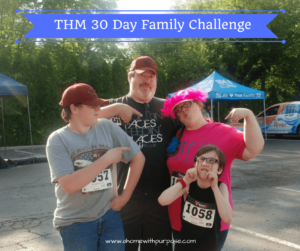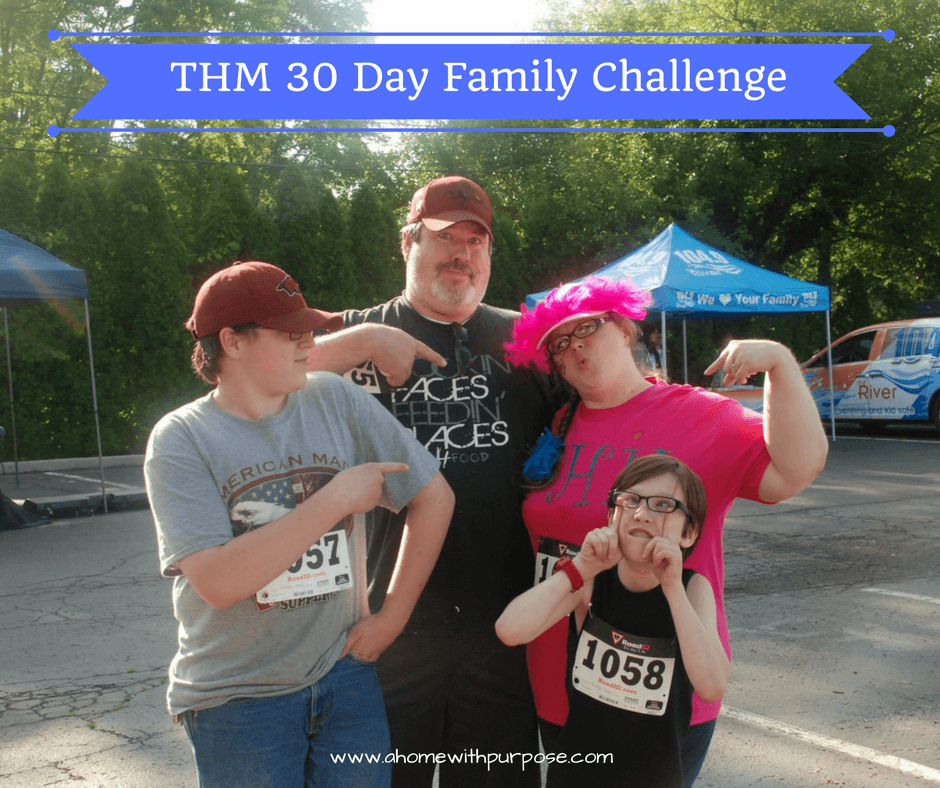 Who's ready for another challenge?  Our 31 Day Man Challenge went so well that we wanted to give the whole family or husband and wife the chance to do a challenge as well. So, if you have a man on board, do this together!  If you have kids and think this would be a great idea for them to focus on better food choices, get them on the Trim Train!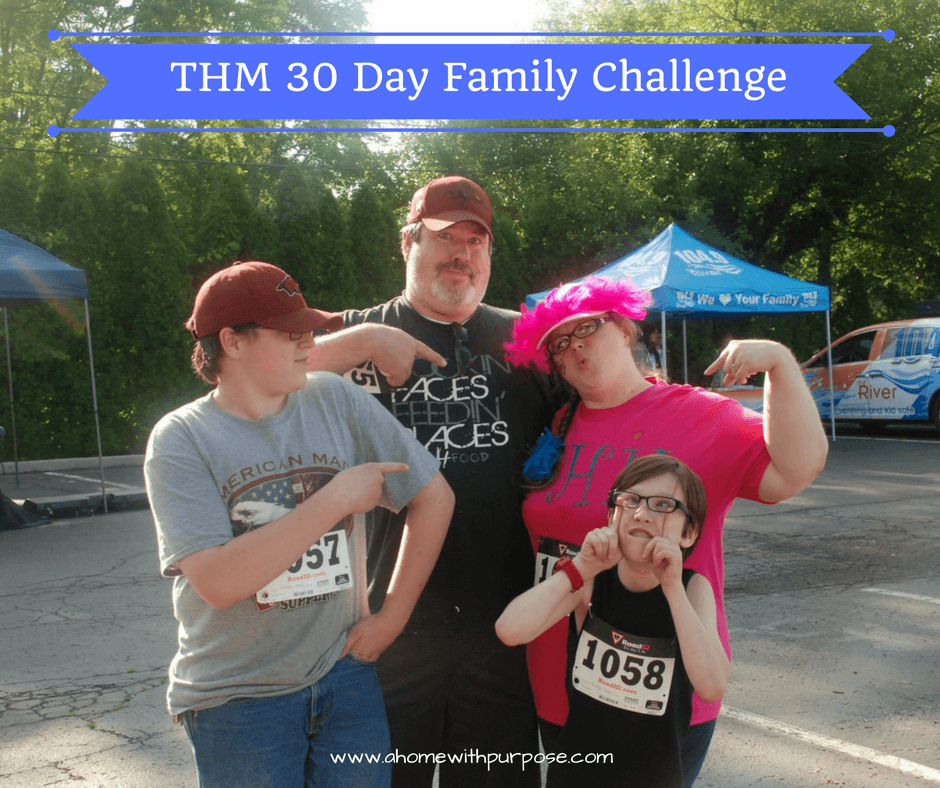 This isn't a strict competition.  If you've been around Trim Healthy Mama for awhile, you know that it's about food freedom, not rules.  We aren't trying to make the kids miserable if they aren't at all used to eating THM style.  Just making some new good choices are a good achievement for some families.  Other families that are used to eating on plan, will sail through. The goal is usually not to get your children to lose weight, but to feed their body healthy fuel to keep it going and growing!
The first thing that I think would be beneficial is to read or re-read chapter 14, called Family Friendly. (also pages 17, 24, 63, 67, 108, 116-118 all have helpful info for feeding the kiddos.) It might be a fun read aloud for everyone so they can get the idea.  Maybe a family dinner night that is all on plan and food the children love would be a great time to talk about it as a family.  Try to make it fun!  I know there will be some kids (insert mine) that will NOT exactly be super excited about doing THM, but it will be a great learning experience for them and hopefully some changes that will stick in our house and yours!  I've been on plan for over 3.5 years mostly on my own.  Shan joined me in June and he's been sticking to it pretty well.  Now…it's time to work on the kids! Muahahaha.
Guidelines:
Try to stick with the basic plan.  Kids are welcome to eat Crossovers! In fact, they need plenty of them. Most folks don't want their kids to lose weight, unless there is a legit issue there, so please don't neglect mixing the fuels for growing kids!  I've even seen kids that had a few pounds to lose that have gently lost even eating Crossovers.
Take a fun before picture of the family or those doing the challenge if it's hubby and wife and email it to us.  [email protected] ( Please keep the picture family friendly and modest.)
If you are in weight loss mode, weigh those family members in and even do some measurements.  Many times we lose inches when we don't lose any pounds! You don't need to measure all the kids unless they think it's fun. The teens may enjoy it if they have a few pounds to lose. E-mail those beginning weights and measurements to us.  [email protected]
Sign up!  You must sign up below to be entered! I will give each family or couple until the 2nd, since I am a bit late in posting this. 
Join us on Facebook in the A Home With Purpose- THM Family Challenge page!  This page is for men and women doing THM.  This is a family friendly page as well. We can encourage each other to stick with the plan and give ideas on what is working in our houses with our kids.
Ideas for the family on THM:
Take a family walk or bike ride.  Go to the park together.  Go hiking! Do something that gets everyone moving together and having fun at the same time.
If your kids are used to pop or soda, have healthy drink options on hand like Zevia, Bai5 or some other on plan pops.  There are quite a few options out there now.  Pop is so filled with sugar that it will be so good for them to get it out of their diet!
Buy fun water bottles for them to use and challenge them to drink a certain amount of water per day.  Make a chart and have them mark it off for each cup they drink!
Juices- Bai5 has some great juice alternatives as well.  Think of making them some healthy on plan smoothies to try!  Many bloggers have slushies on their websites.  Make it fun!  Mamashire.com has some fun drink options!
Ice cream and candies!  They don't have to give those up, but just have on plan replacements.  Carb Smart is an easy idea.  There are so many on plan ice cream recipes now that you can replace those sugar filled ice creams in the freezer with some of Briana's famous ice cream treats.  Maybe getting an ice cream maker would be a fun idea for the whole family. Treecies, Payday Candies and skinny chocolate are all easy to make.  Have the kids help in the kitchen!
A veggie tray is popular here.  I fill is with many veggies that we all love as well as cheese cubes and some ranch dip.  Grill some meats and just have a veggie tray at the ready.  Prepping veggies is something many folks do at the beginning of the week.  It makes for quick snacks and it brings lots of pretty color to their plate.
Replace that Wonder Bread with some Nuke Queen bread or another on plan recipe.  Just take it one step at a time.  My hubby happens to love his sandwich meats in a low carb tortilla.  That might be another idea for the family. Two others that are popular for family sandwich bread are: Briana's Basic Bread & Basic Low Carb Yeast Bread.
Taco nights are fun!  Cook up the meat and let them choose who they want to eat it!  In some low carb wraps, wonder wraps or on a salad.  Let them add their toppings and go for it!
Real jello and puddings are not hard to make and will be beneficial to the kid's overall health instead of the sugary ones from the store.
If you this will just be you and your man, some of the above will surely apply!  Also check out Man Pleasing Dinner Meals for THM.  Lots of yummy recipes that will fill him up and keep him losing weight.
I'm looking forward to hearing your ideas as well.  Be sure to add them in the comments.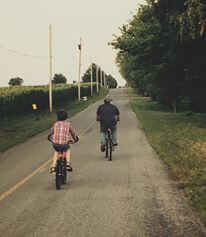 Prizes: 
For those families who are entering we will have some fun prizes to give away at the end.  If you really give it a good shot, we will enter your families name into the pot at the end.  Nerf guns, dvd's, games books and more!  When we nail it down, I'll be sure to post about it!  If you are a couple doing this together and you win, we'd be glad to send you a $100 Amazon gift card. That prize works for any families outside the US as well.
Mom, I know this will be more work for you.  I know you will spend more time prepping and cooking and washing dishes than before.  Many convenience foods are easy, yes, but not always very healthy for us or our kiddos.  Kudos to you if you are willing to give this a go!  Get the kids involved and let them help you prep, wash and cut veggies.  Make up a schedule for helping with the extra dishes. I think there is something special about working together as a family and eating dinner at the table.  May sweet moments be brought about in your home from this month together in striving to be more healthy.  You might enjoy it so much that you keep it going!
Who wants to join us in the 30 Day THM Family Challenge?!