I hope you are enjoying this Christmas season!  I feel extremely blessed to be apart of this fun giveaway.  I hope these favorite things of mine will come in handy for one of my THM buddies.  If you stumbled upon my site without knowing what THM is all about, please visit the Trim Healthy Mama website for more information.
The Blogger Test Kitchen Blog Giveaway- Blog Hop is open from December 14th- December 20th.  For more specific details, please visit Briana's website. She's the amazing gal that put this all together. What's the Blogger Test Kitchen?  It's a group of Food Bloggers who all live and love the Trim Healthy Mama plan.  If you aren't a part of our Facebook group, please join us!  You'll be sure to get our latest recipes and updates.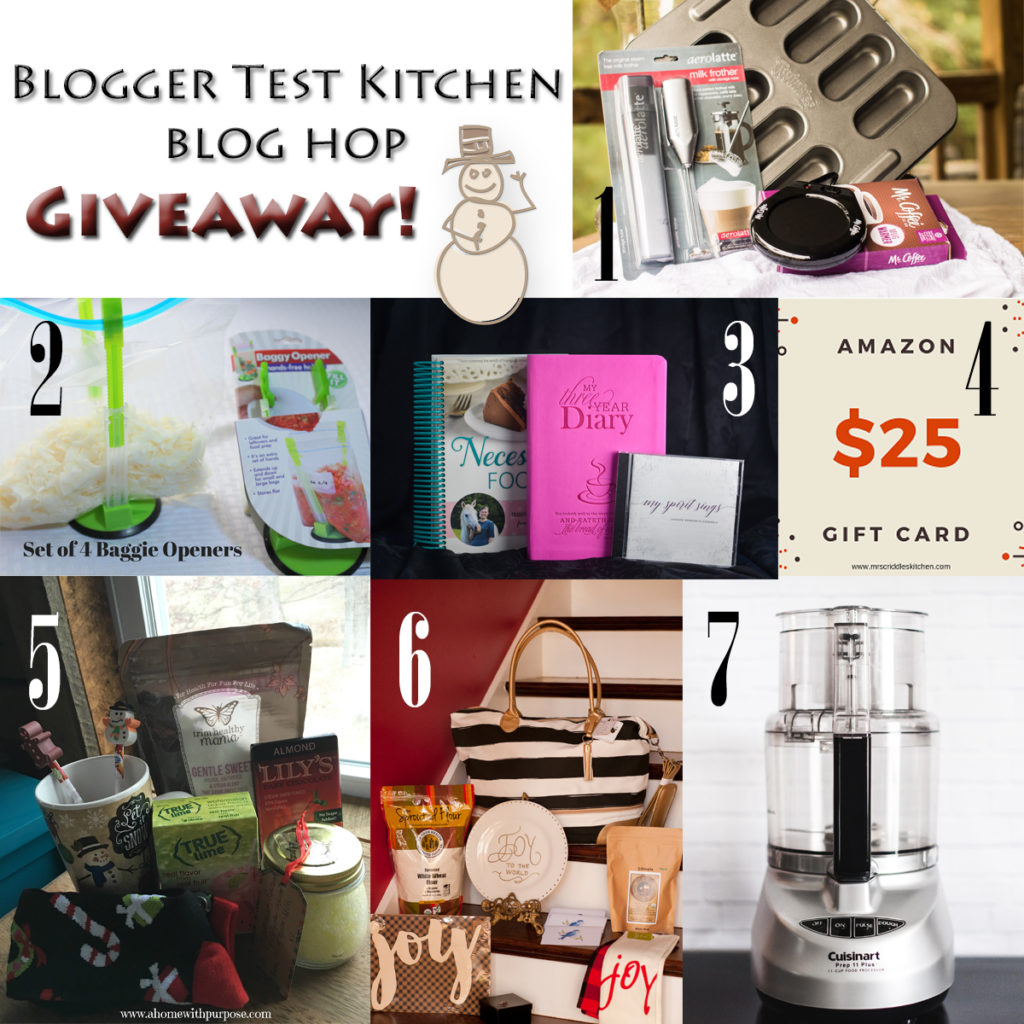 Please visit each of these sites to enter into their giveaways as well:
1. Nana's Little Kitchen // 2. Wonderfully Made and Dearly Loved // 3. Briana Thomas // 4. Mrs. Criddle's Kitchen // 5. A Home With Purpose // 6. Joyful Jane // 7. MamaShire
Enter below on the Rafflecopter widget for my giveaway. Here are my goodies that I'm giving away close up.
Thanks for visiting my site and have a very Merry Christmas!