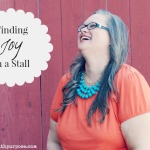 Sometimes life doesn't go exactly as planned. Well, most of life doesn't go exactly how WE planned, but it does go exactly as God planned. If I don't keep that in mind, I'd often become discouraged, as would you.
Proverbs 16:9
"The heart of a man plans his way, but the Lord establishes his steps."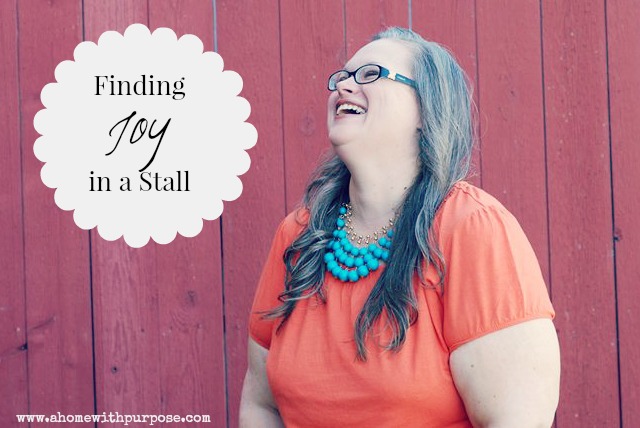 (Photo credit goes to my sweet friend, Katie Gullett who caught me laughing in our fun photo shoot.)
I've had many of my Trim Healthy Mama buddies, family and friends ask me about my health and how I'm doing on the plan. Good news: I'm doing well on THM and stick to the plan. No, I'm not perfect, but I rarely cheat or eat any type of sugar, junk, etc. I feel better eating this way and plan to stick with it, because I know it's good for me.
In 2013 I had many successes including:
~Losing 70 pounds
~Going off my BP medication
~Going from a size 24/26 to a size 18
~No more heartburn
~No more swollen feet and hands
~Normal BP cuff instead of the XL size
~I can fit in the tub with room to spare!
~I hit my wedding weight from 15 years ago and fit into my dress!
~My wedding ring now can come on and off.
~I can keep up with my family much better!
2014 hit and I had goals set! I was pushing to hit my goal weight by my birthday in March of 2015. I had 80 pounds or so to go and a year and three months to do it! I wanted to be at goal by the time I turned the BIG 4-0. God had other plans. The lessons I've learned this year, far outweigh the pounds I ever could have lost.
Shocking to some? YES, the lessons I learned this year, far outweigh the pounds I ever could have lost. God has taught me so much about myself through these things that I've faced head on. Stalling was what God used to show me something deeper was wrong in my health. My health issues have truly been no fun, but God is using those to teach me about His faithfulness, my deep need for Him, that He is Sovereign and that He love me more than I can imagine. I have so much to be grateful for! I am relying on Him for daily strength. He is keeping me going in the face of being tired, down, infertile and in the face of the unknown.
A little timeline from my Year:
In November of 2013, I had some rough patches emotionally with some things I went through and my adrenals paid the price. Those who have studied adrenal fatigue will know what I'm talking about here. I did lose a few more pounds to hit my 70 pounds goal in mid December, by the skin of my teeth. (two pounds) Months came and went and I hit my 75 pound goal in April. I think I saw 229 for about one day and it was gone. I steadily gained and hit 232 and sat there for a long time. Now, I'm up a few pounds from there.
In January, I started my first set of blood work for the year. First set, yep. I've had a few now! I knew something wasn't right and most likely hadn't been for some time. I had known some of my hormones were off as I struggled with infertility for years. As I feared, my progesterone and testosterone were very low and my thyroid was low as well. I went to my doctor and tried some different things on and off for 6 months with no improvement. I changed doctors a month or so ago and have been going through testing to figure out what all is going on. I'm still doing some testing, so I can't give anyone a concrete answer at this time. I went gluten and dairy free this past month to see if it was a food allergy sensitivity that was causing inflammation as well. When I have slipped up I did notice that I broke out when eating gluten. So maybe that is one piece of the puzzle. I am praying that God will give my husband and I wisdom is how to proceed.
James 1:5
"If any of you lacks wisdom, let him ask of God, who gives generously to all without reproach, and it will be given him."
This journey I'm on is MY journey. Each of our paths are very different and set out by the Lord Himself. I trust Him with my life, even with my THM leg of the marathon. I LOVE Trim Healthy Mama and cannot be more thankful for the Lord bringing it into my life. I love Serene and Pearl and appreciate all their hard work and research. The plan works! Just because you face a stall of any kind, doesn't reflect how the plan works. My stall is truly because of medical issues. I see many girls stall out and find that their thyroid is low. I know that is just one of the things that I'm dealing with.
I did order my own blood work online at Health One Labs. You can find other labs online to do your testing for a fraction of the price that I'd have paid going through a doctor. I got my tests ordered, they emailed me my order to print off and I took it to a lab they did business with after fasting for 12 hours. 24 hours later, I got my results and took it to my D.O. Being proactive with your own health is key. I have several super, smart friends in this area of health that have been a huge asset!
I was getting ready the other morning the Lord filled my heart with Thanksgiving and Joy. I cried as I dried my hair, so thankful for how far I've come. In the past, if I'd gone through this type of year, full of emotional battles, stalls and health issues…I'd had eaten junk and gone back to my old life style. It is ONLY through God's grace and mercy that I have remained faithful at all! Praise Him for that!
One other thing that has been very helpful are my encouragers. God's word is my biggest encouragement. God has encouraged my heart time and time again through His sweet Word. Secondly, those who encourage my heart, pray for me and hold me accountable.
Proverbs 16:24
"Gracious words are like a honeycomb, sweetness to the soul and health to the bones."
So, this is just an update. My journey is far from over. It may take me a year or five years to get where I should be, but I WILL get there. This is not a diet, but a lifestyle. This is not a 50 yard dash, but a life-long marathon. I have not been open in sharing this year of struggles with many because the last thing I'd want is for someone to think that Trim Healthy Mama doesn't work. It does. There are often underlying issues that surface as you walk the path of getting healthy and trim. Face those obstacles, jump those hurdles and keep your eyes on the prize. After all, becoming a Trim Healthy Mama is about a lot more than being fit and trim. The "Healthy" part is the most important and I want my spiritual health and my physical health to be in order.
Sola Deo Gloria!
Jennifer- also known as the Admin of Fun
Come join me on Facebook where I share THM recipes, encouragement and glimpses into my daily life on the farm! A Home With Purpose- Jen Griffin