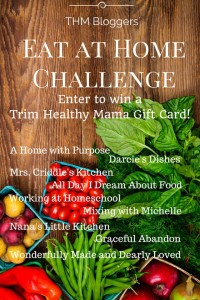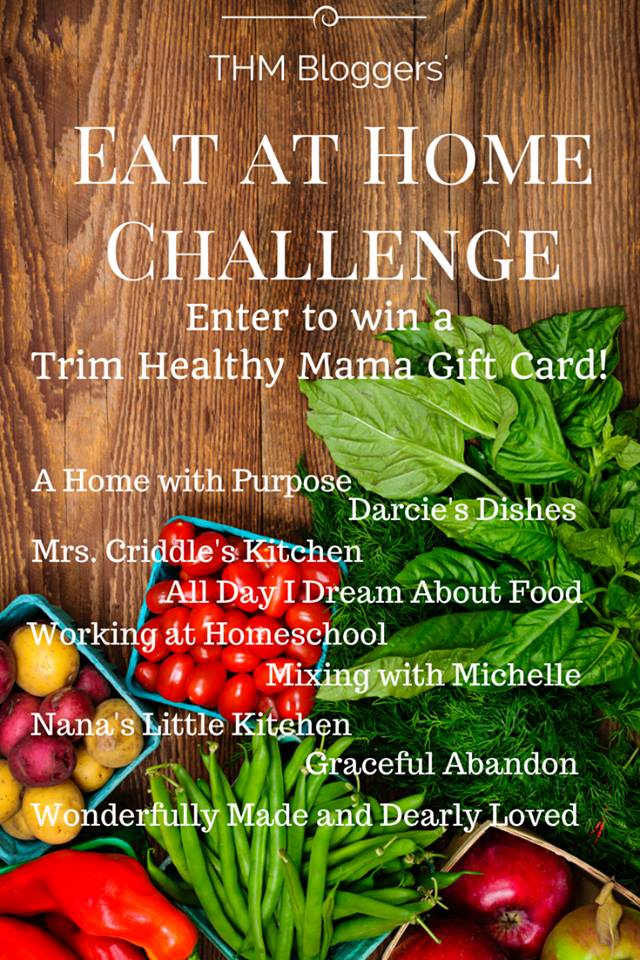 Update: The winner has been chosen and notified!  She's one excited lady!
The gauntlet has been thrown.  The challenge has been issued.  The question is…will you take the plunge and eat at home? 9 THM Bloggers have joined forces to help you succeed at eating at home and we are here to help you along the way! How?  How about a menu, shopping list and even a chance to win a $40 gift certificate to the Trim Healthy Mama website?  SCORE!!!!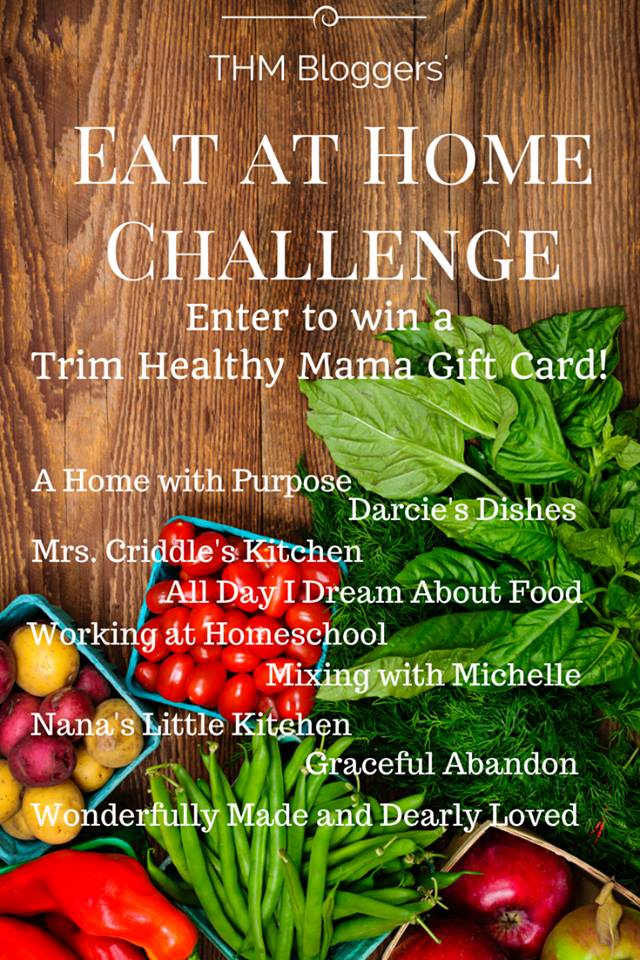 Eating at home saves us money, which is a plus for me!  Eating out can trip some mamas up a bit when new and learning the ropes or when resolve is weak.  I think many of us can say we stick to the plan much better when we eat at home.  For me, with allergen needs, it's MUCH easier since I control what goes into my food.
My friend, Jennifer at Working at Homeschool helped us put this whole challenge together.  You can find the menu plan and shopping list on her blog!  We just want to give a helping hand to those just starting out or to those that love a little extra push to eat at home.  Feel free to make it your own by adding more "E" meals, "FP" snacks mixed in throughout the day, etc.  To sign up for the giveaway you certainly don't have to follow the menu plan.  We just thought it might be a huge help to some folks.
At the end of our challenge ONE winner will be chosen who will win a $40 gift card!  You can enter starting on Monday, July 6th!
Enter here: