I've been brainstorming new dinner ideas as we try to eat at HOME more.  I've already passed along some of my favorites to you, including my Meat Roma and Shepherd's Pie.  You may want to give them a try if you haven't already.  One of my favorite new recipes that I tried off the web was from my friend, Gwen at Gwen's Nest.  I made her Garlic Chicken in the crock-pot and it was delish!!  I love to go through her blog and look for new things try.
I love Italian food and this recipe started culminating in my mind a week ago. I love tomatoes!  They can work in your low carb meals if you don't overdo it.  I used 6 Roma tomatoes and scooped the sides and insides out of each one after I cut them in half.  You can pat them dry if you want.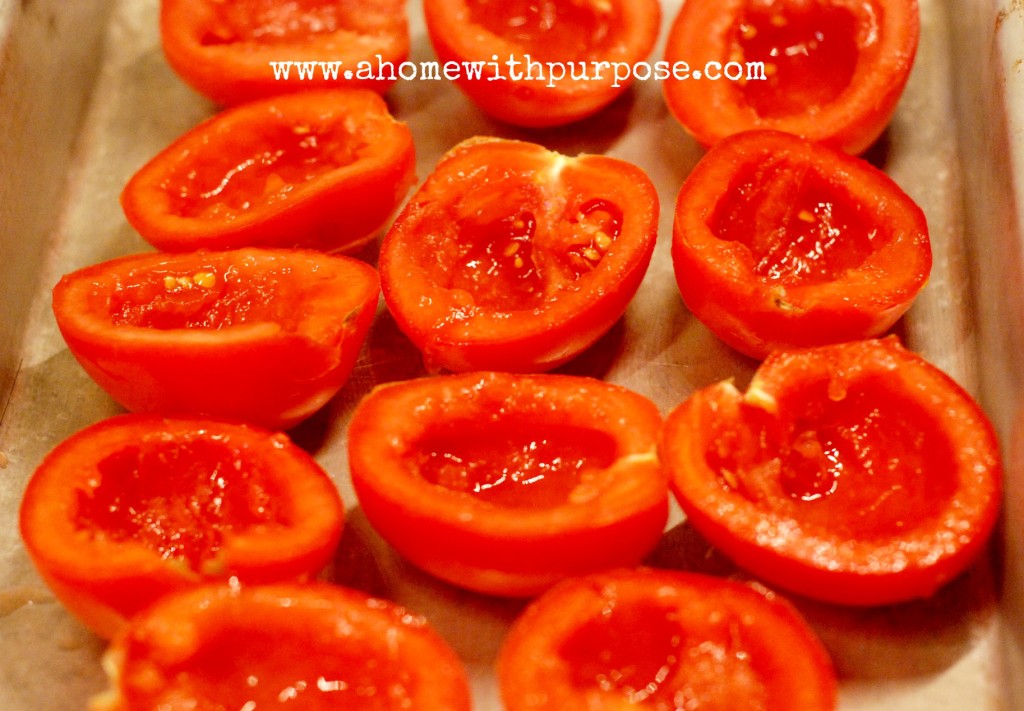 I then stuff them with grated parmesan cheese, ground Joseph's pita and spices. A drizzle of Olive Oil over the top before you pop them in the oven.  I have fresh basil in my kitchen so I put some on top of each stuffed tomato.  Here they are just placed in the oven…mmm.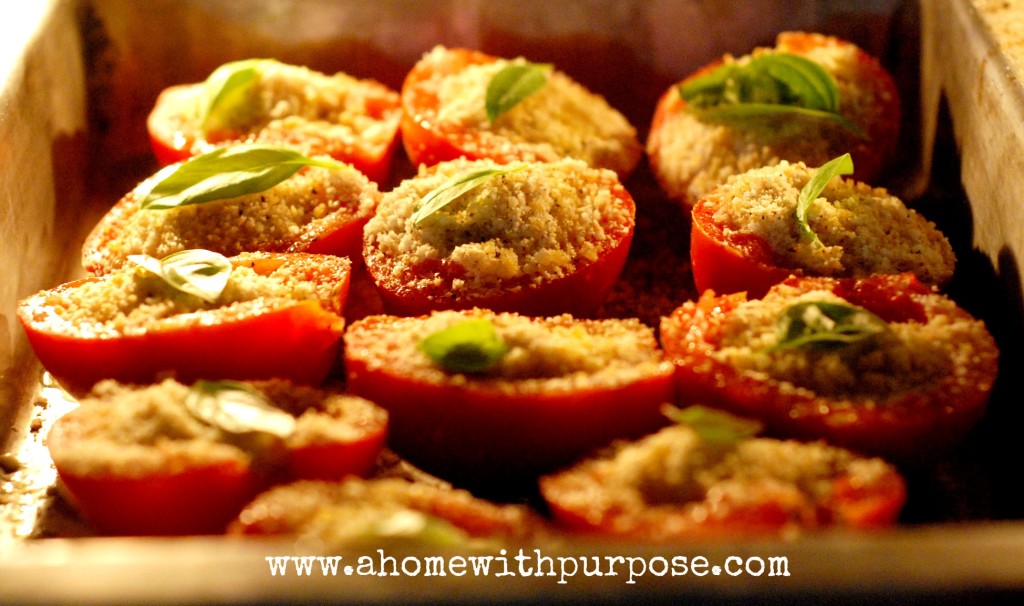 These were so easy to throw together.  They would be a great appetizer at a party!  We ate them with Parmesan Crusted Chicken that I'll talk about next week! I baked these on 350 for 20-25 minutes.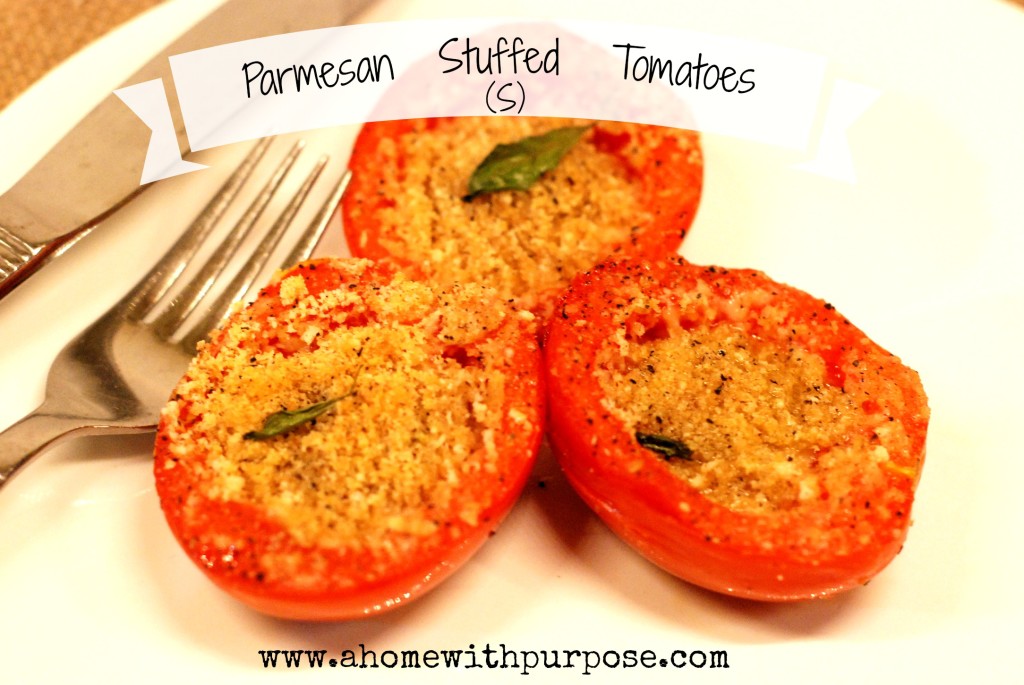 My hubby really loved them too.  I hope this gives you a new "S"/low carb side dish to try!  Just don't eat too many or you will put yourself in a different fuel.
Ingredients:
6 Roma Tomatoes
1/2 cup Shredded Parmesan Cheese
1 Joseph's pita, ground (1/2 cup)
1/2 tsp Italian seasonings
salt
pepper
olive oil
Note:  I'm sure could use 1/2 cup of a ground low carb tortilla or Joseph's Lavish bread as well.  Pork rinds would be a suggestion if you don't have a Joseph's Pita.

Parmesan Stuffed Tomatoes (S)
Prep time:
Cook time:
Total time:
Easy "S"/Low Carb side dish for your Trim Healthy Mama menu!
Ingredients
6 Roma Tomatoes
½ cup Parmesan Cheese
1 Joseph's Pita, ground (1/2 cup)
½ tsp Italian Seasonings
salt
pepper
olive oil (drizzle)
Instructions
Halve and scoop out the tomatoes and pat dry.
Mix Parmesan cheese, 1 ground Joseph's pita, seasonings in a bowl.
Evenly fill the tomatoes with the Parmesan filling.
Drizzle olive oil over the tomatoes/filling.
Salt and Pepper over the top.
Bake at 350 for 20-25 minutes.
This recipe serves 4-6 people.  I'd eat two halves.  It's a really nice side dish!  I hope you enjoy.
Pin: Parmesan Stuffed Tomatoes (S)
Visit me on Facebook, Pinterest of Instagram!  On the top right of my page you can join me by clicking on the appropriate button.